Service learning
Creating teaching and learning opportunities where students identify, research, propose, and implement solutions to real needs in their school community as part of their curriculum.
Ponder these other definitions. What do they have in common?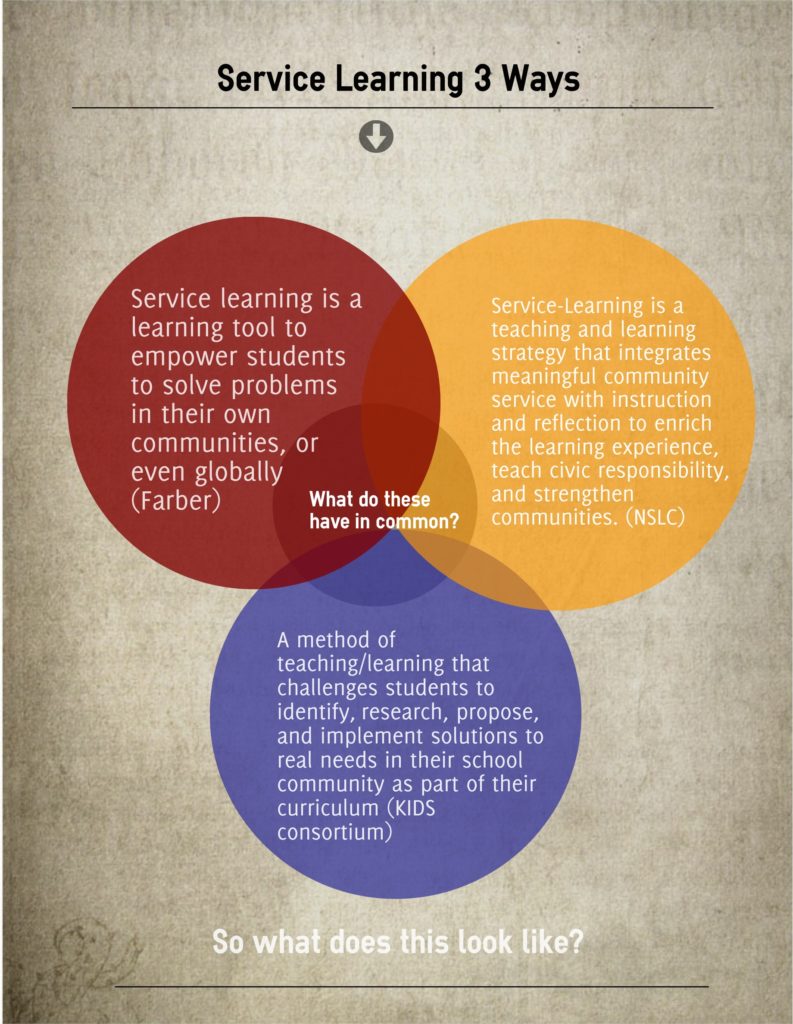 Why do service learning?
Read researcher Shelley Billig's take on why service learning benefits students in many ways.  
That's not all! And service learning can help meet the developmental needs of early adolescent students. 
But isn't service learning basically just community service? No, and here is why. It's a student process, not a teacher one. 
Service learning is about connecting community strengths and needs with the interests and skills of students to improve a condition.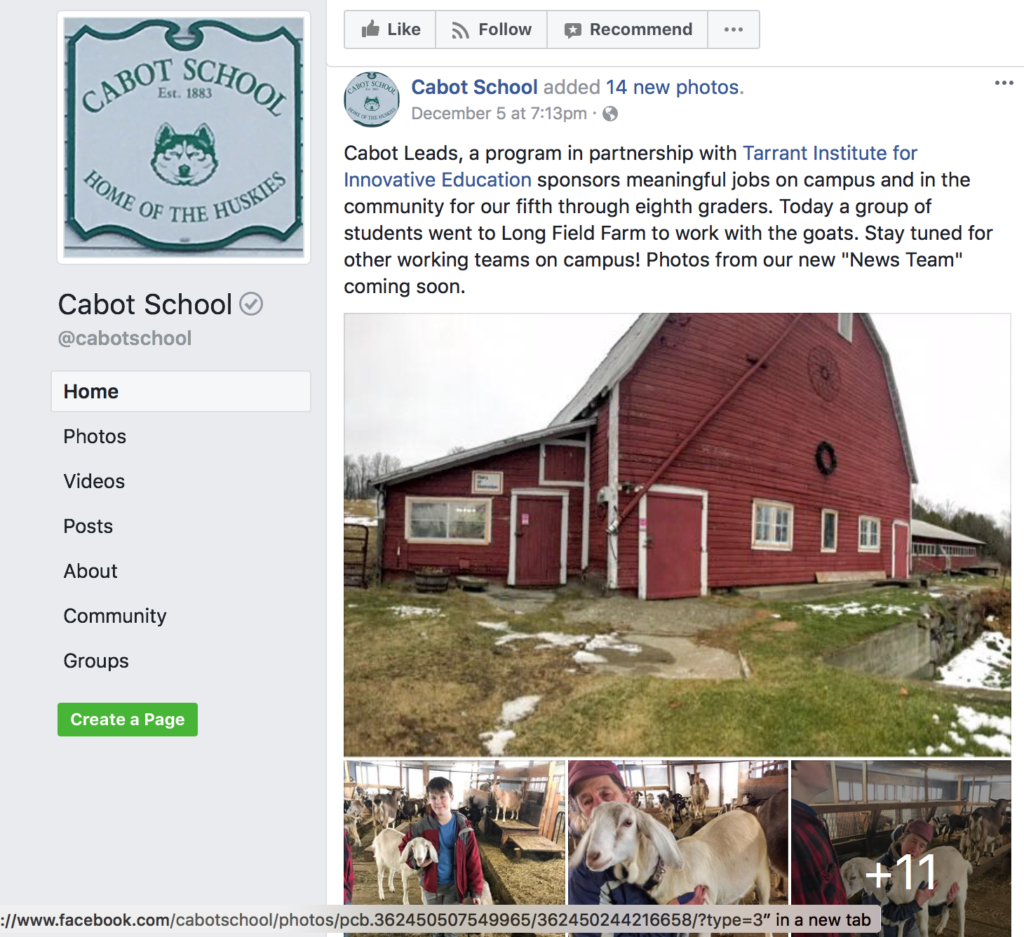 Use this service learning template to explore community strengths, then on to needs, learning goals, plans, projects and reflections.
Caution!
Service learning can increase othering and stereotyping if not done in a spirit of reciprocity, mutual respect and understanding. Everyone is learning together.
What does it look like in action? See the posts below!
Related posts: