2020-2021 UVM Tarrant Institute Professional Learning Series
Join us for this series of free online workshops covering topics of immediate relevance to educators nationwide. Each month, we host webinars with in-classroom practitioners and scholars, on a variety of topics with immediate relevance for educators. Attendees should expect to participate in interactive reflection and tool-based activities at each event. Additionally, attendees will leave each webinar with a living document of curated and crowd-sourced resources for further study.
OCTOBER 2020
De-colonize Your Thanksgiving Curriculum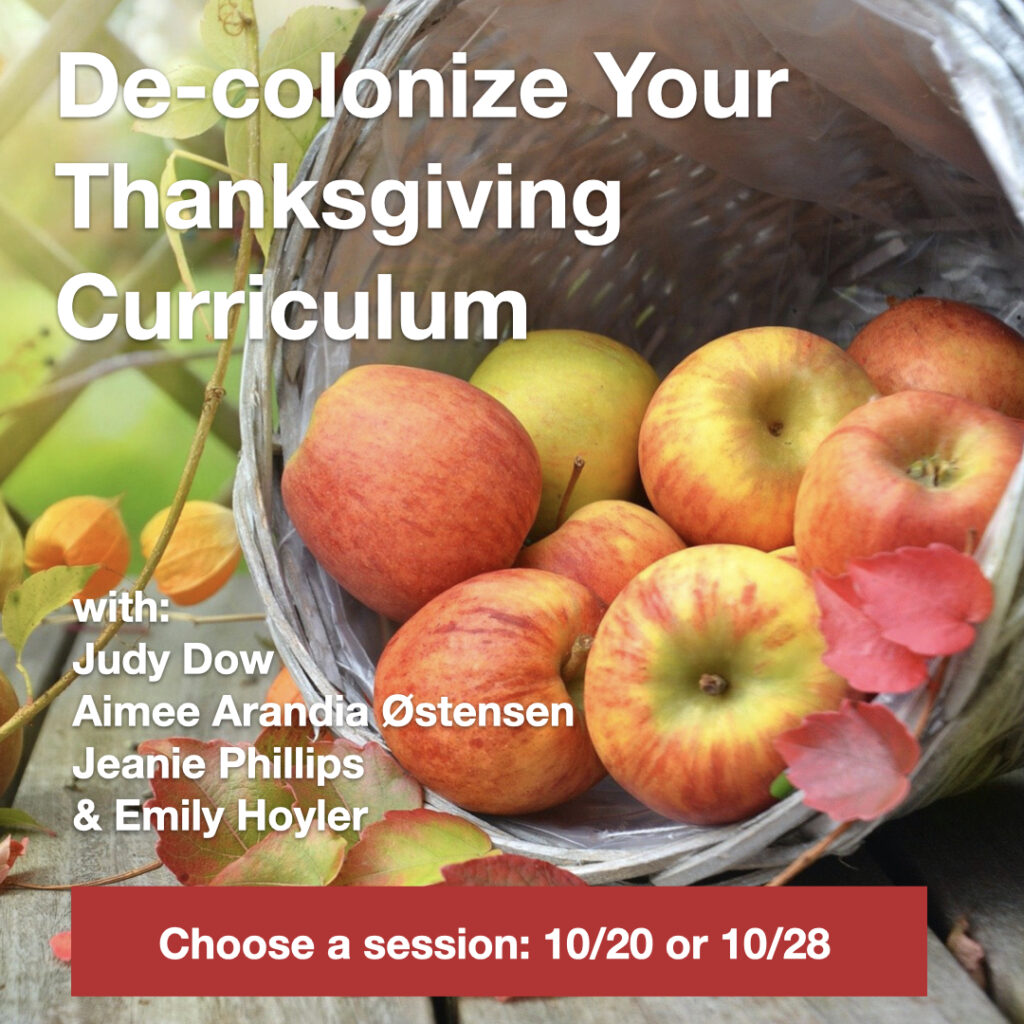 Oct 20 & 28, 2020 SOLD OUT. 3rd session available: 11/4.
Judy Dow, Aimee Arandia Østensen, Emily Hoyler, Jeanie Phillips
What is Thanksgiving? How did it evolve into the holiday we observe today?
Join us as we dig into primary sources, multiple perspectives and regional resources to co-construct a fuller understanding of the myths and truths of the Thanksgiving story. Together we will take a critical look at what we know, don't know, and how we teach about Thanksgiving. Expect to leave this webinar-workshop with tools, resources and activities you can adapt for your classroom.
---
PAST EVENTS
Assessment for Blended, Hybrid & Remote Learning
Outdoor & Place-Based Education in the Now